Description of Anthropogenic Materials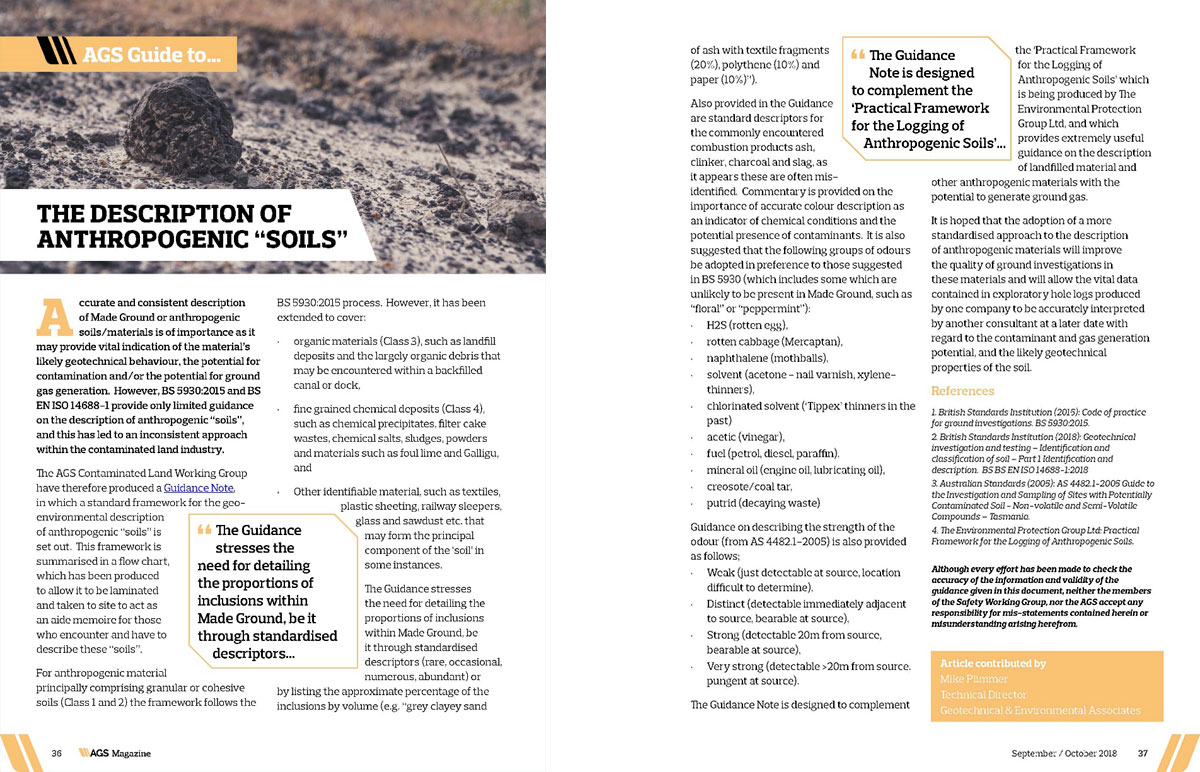 The Association of Geotechnical & Geoenvironmental Specialists (AGS) has produced new guidance for the description of made ground. The description of anthropogenic materials, made ground, or "fill" is not particularly well covered by existing standards, which leads to the lack of a common approach amongst ground engineers. This inconsistency could potentially lead to important indicators of contamination or gassing potential being overlooked, or not sufficiently clearly conveyed to other stakeholders. The new approach is summarised in a flow chart, which has been produced to allow it to be laminated and taken to site to act as an aide memoire for those who encounter and have to describe these "soils". The new guidance is available from AGS (https://www.ags.org.uk/item/description-of-anthropogenic-materials-a-practitioners-guide/).
GEA Technical Director Mike Plimmer is a member of the AGS Contaminated Land Working Group that developed the new guidance and in the latest issue of September/October edition of the AGS Magazine Mike introduces the new guidance. He also provide some very useful tips on identifying different odours that might be encountered in shallow contaminated soils.