Photograph © Copyright Stephen McKay. Website and licence details.
We worked with Mason Navarro Pledge and client The Bedford Estates to redevelop a site in Bloomsbury at the corner of Ridgmount Street and Store Street.
Background on the site
The Bedford Estates has been custodian of much of London's historic Bloomsbury since 1669, and handles all redevelopments in the area with great care. They have been involved in several projects in Store Street, including the reuse of the site of the former Bloomsbury Service Station, which had occupied No 6 Store Street since 1926. The site also included lock-up garages and a commercial building on Ridgmount Street, but it was the former filling station that provided us with the most challenges.
Ground investigation at 6 Store Street
GEA was instructed by consulting engineers Mason Navarro Pledge to conduct a ground investigation of the site, both to advise on foundation requirements for the new building, to assess whether contaminants were present and to determine requirements for remediation if needed.
We initially carried out a series of boreholes and trial pits across the site in 2006. Following some design changes, additional ground investigation was carried out in 2010. The investigation encountered River Terrace Deposits over London Clay, with groundwater present at around 7 m below ground level.
Contamination testing found that the groundwater had been impacted by hydrocarbons. The desk study researchhad identified the presence of three buried fuel tanks and these need to be removed,to make space for new foundations and to allow removal of associatedcontamination. A large 5 m deep pit was excavated over almost the entire former forecourt area. Steel sheet piling was used as temporary support during excavation to ensure that the stability of adjacent structures and the busy road was maintained.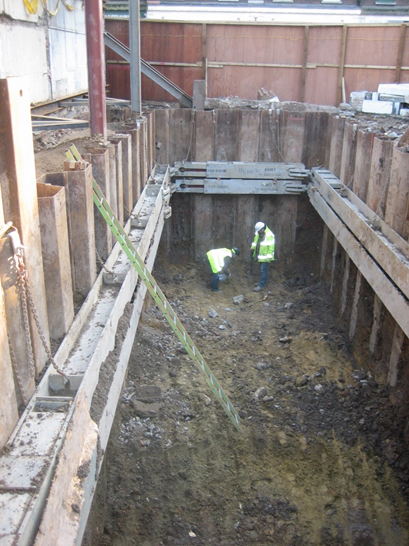 A novel approach to site remediation
A traditional solution to remediate the groundwater at that time would have centred on a 'pump and treat' approach,involving setting up a water treatment plant on site, pumping out groundwater and treating it before discharging it into the public drainage system under licence. However, following a Detailed Quantitative Risk Assessment to assess the impact of the measured hydrocarbon contamination, we recommended what was then a fairly novel approach.
Working with remediation specialistRegenesis, it was assessed that in-situ remediation would be possible using their product ORC Advanced. This is an engineered, oxygen release compound designed specifically for enhanced insitu aerobic bioremediation of petroleum hydrocarbons in groundwater and saturated soils, which accelerates aerobic biodegradation processes up to 100 times faster than natural degradation rates.
We monitored the groundwater during and after the successful treatmed post-remediation testing confirmed the contamination had been entirely successful.
We now frequently recommend the use of ORC Advanced, but 6 Store Street was the first use of this technology for us, and provided a useful expansion of capability, as well as a successful individual remediation.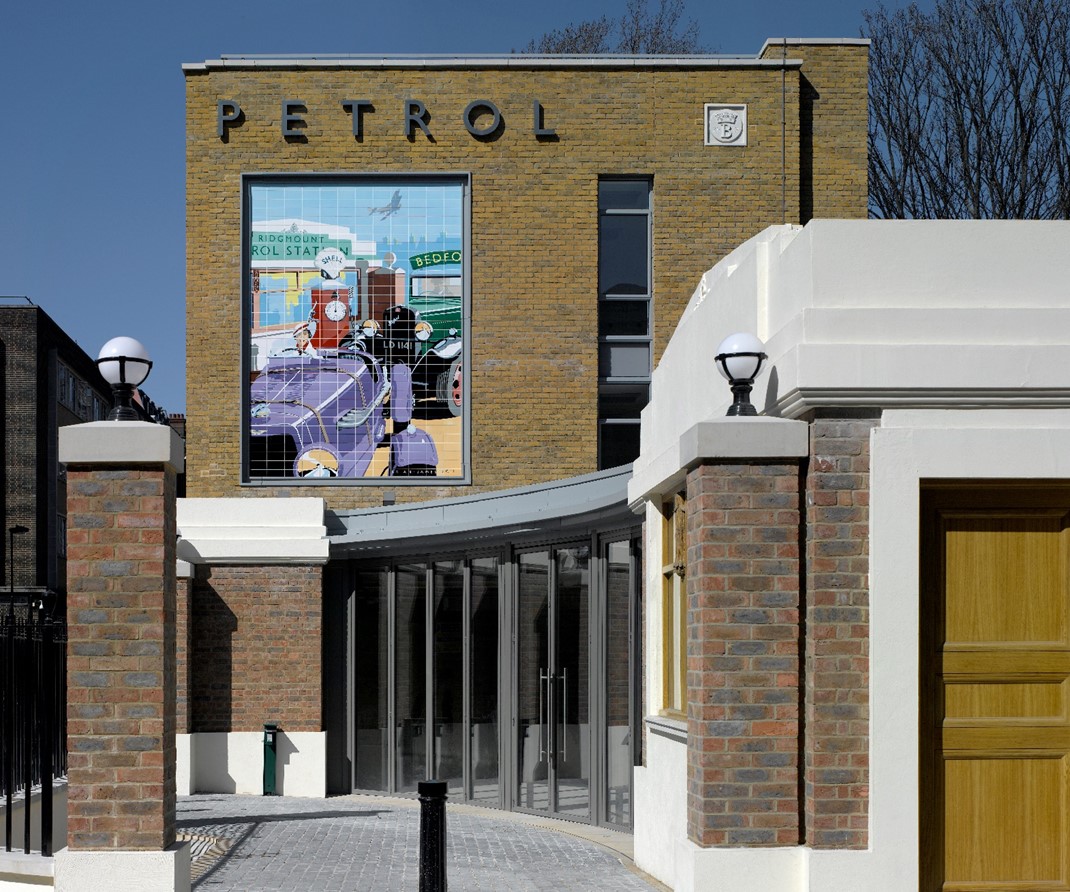 Photograph © Copyright Nick Lane
If you have a project we might be able to help with, please get in touch.