2018: the first six months
We are often told that we are at the "frontline" of a construction project, which clearly we are, and are therefore a bellwether for the state of the construction market in general. Again, probably true to a large extent. So, I thought I would share a few thoughts on the first half of this year, the last one (probably) that we will spend as a member of the European Union.
Brexit and all of the surrounding uncertainty seems to be looming large over the fortunes of the part of the construction market in which we operate. A lot of our work is privately funded, and therefore to a large extent our clients can choose to sit tight for a while if they don't like the look of the market. My sense is that a number of projects, especially smaller ones, have been put on hold. Where projects do proceed we are increasingly finding that clients are looking to reduce cost as far as possible and for example are accepting that a planning permission might take longer to obtain and that more work might need to be done later. This is quite a significant change from the second part of 2017, where timing was a far more significant driver than cost. We find that our sales very closely follow UK construction output, which is shown on the graph below: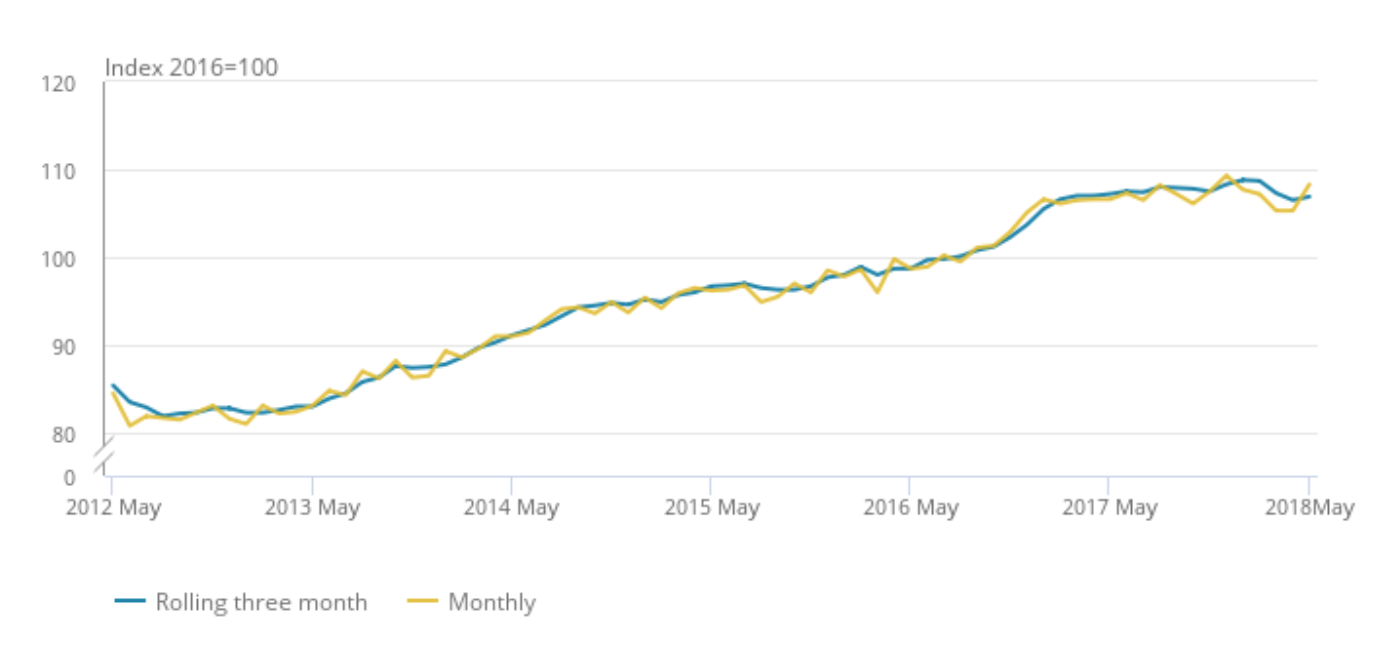 The above shows a general upward trend for the past six years, with quite a marked step up around the beginning of 2017, which is exactly what we experienced. The graph also shows a dip at the beginning of the year, followed by a recent upward move – again, similar to our experience, with a much higher level of enquiries and new instructions over the past couple of weeks.
The second half of the year is shaping up to be stronger than the first, and there's a general feeling of just getting on with things, albeit at lower price and following some tougher negotiation than this time last year. So if we are a bellwether for the market that is good news for a lot of people reading this. And let's hope we're right.