Over the past year, our Technical Director Mike Plimmer has delivered a range of presentations at conferences organised by EPUK, RICS and the Geological Society. Mike specialises in the development of risk assessment models for contaminated land remediation and in the classification and re-use of construction waste; he leads GEA's contaminated land team and has over 30 years' experience in geotechnical and contaminated land projects.
If you are interested in receiving copies of the below presentations by email, please contact marie@gea-ltd.co.uk
EPUK Environmental Protection UK seminar at ALS laboratories, Chester – January 2020
This presentation discussed the effect of uncertainty in soil sampling, analysis and threshold values. It questions current sampling and testing practice and challenges intra-strata variability, cross-contamination, and looks at how different methods of sample preparation between labs can affect results.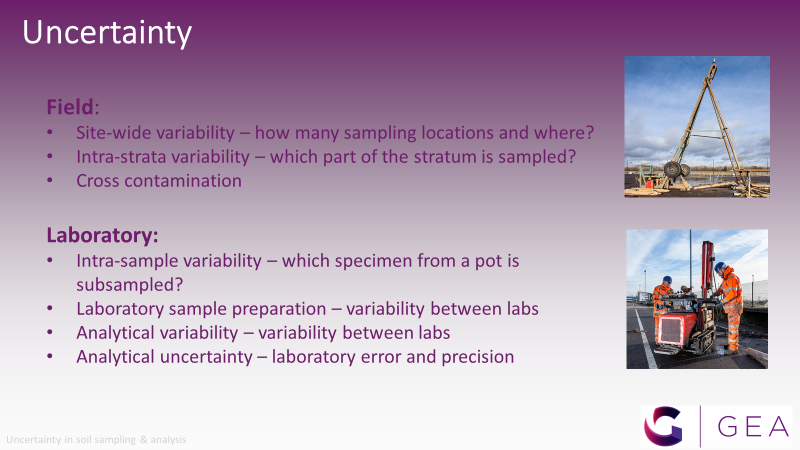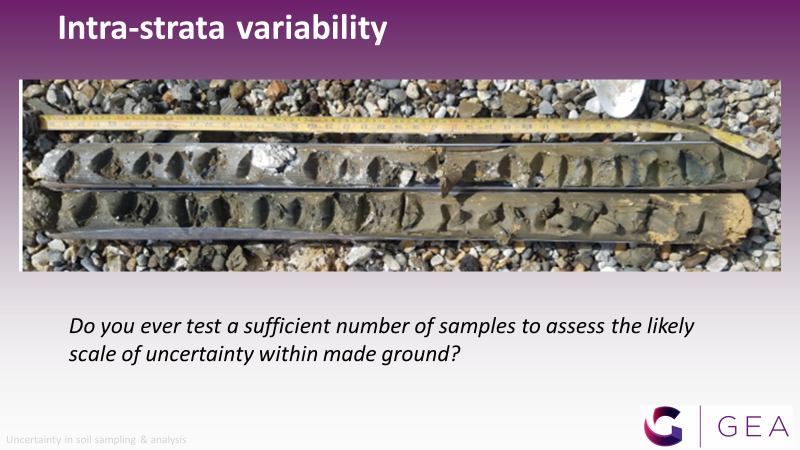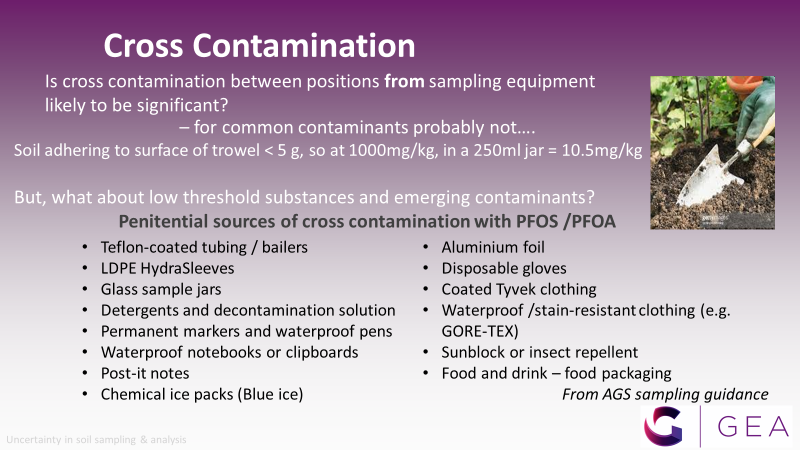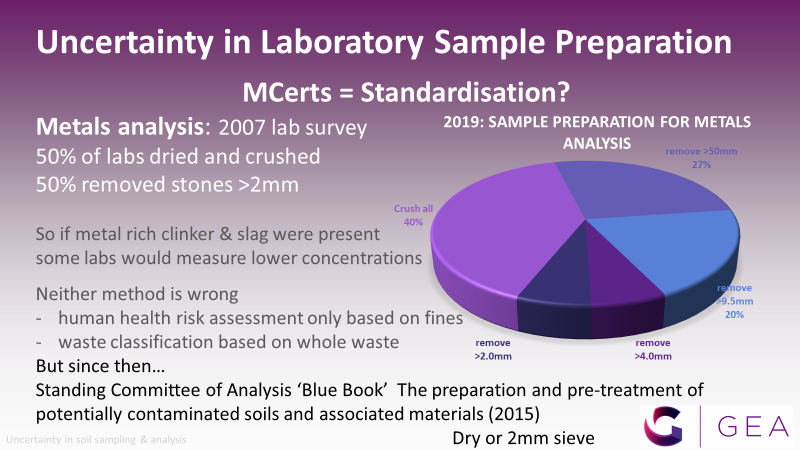 Royal Institution of Chartered Surveyors (RICS) Manchester, November 2019: Galligu and petroleum hydrocarbon contaminated site
Mike presented a case study of a site at Runcorn in Cheshire, a complex and technical project with a tight budget and limited land value. The presentation discussed the challenges that were met by GEA to unlock the redevelopment and the successful remediation programme that dealt with hydrocarbon impact on the adjacent canal.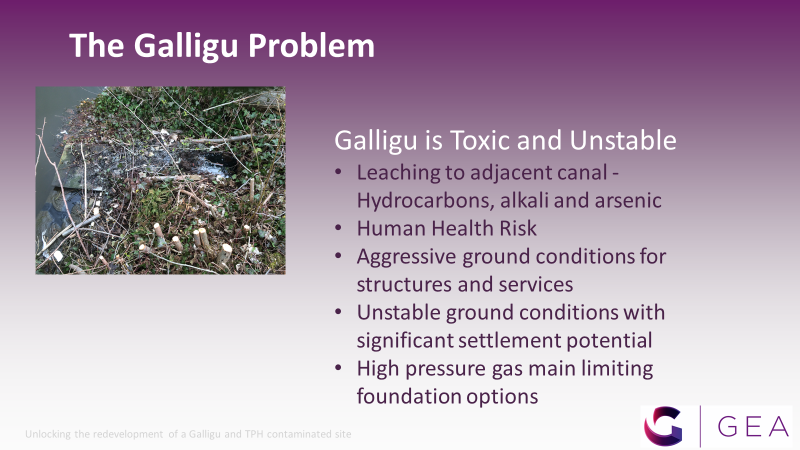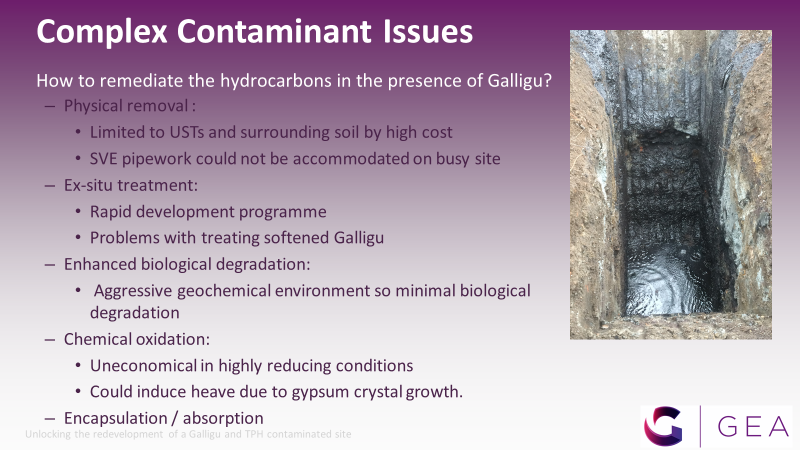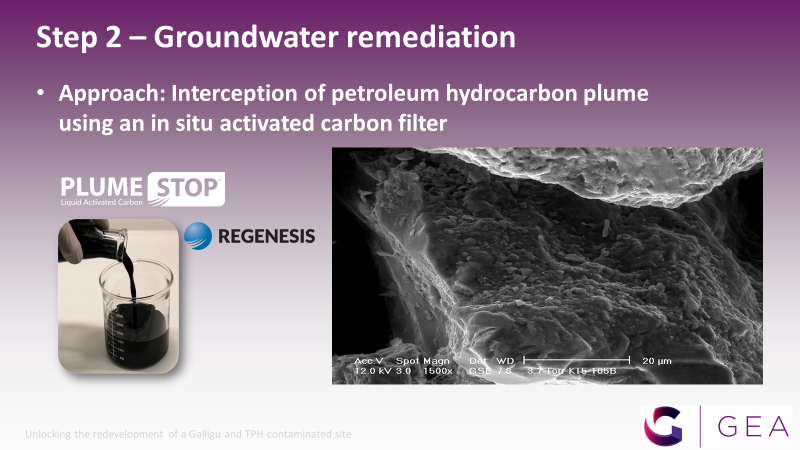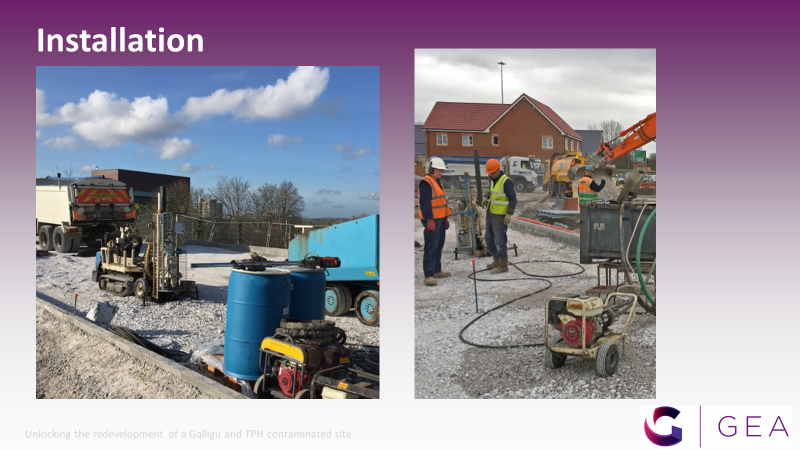 RICS Rural Conference, Hexham – October 2019
In this presentation Mike discussed the issues that can arise on rural sites, which are often not considered likely to have significant issues with ground contamination. The presentation highlights a problem site on the edge of a rural village in Lincolnshire, it covers the common sources of rural contamination and explores remedial solutions in dealing with various types of contamination. It questions when is a 'greenfield' site a potentially contaminated site.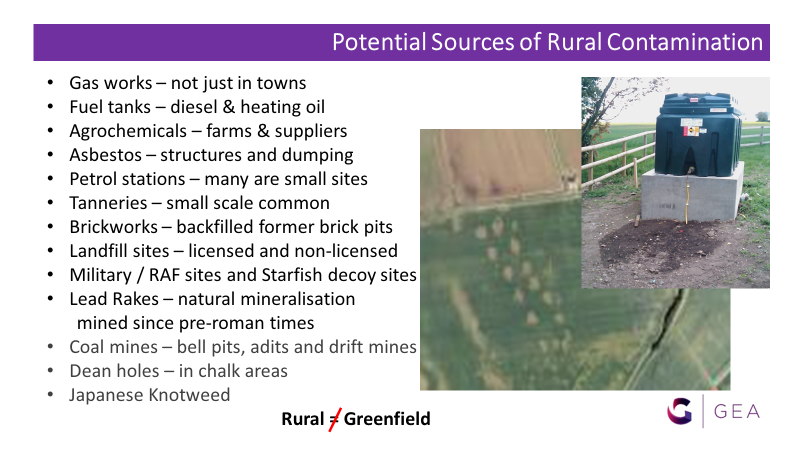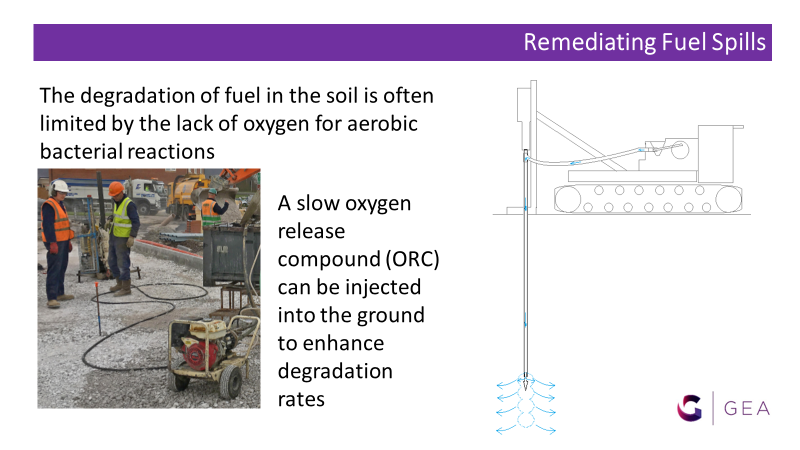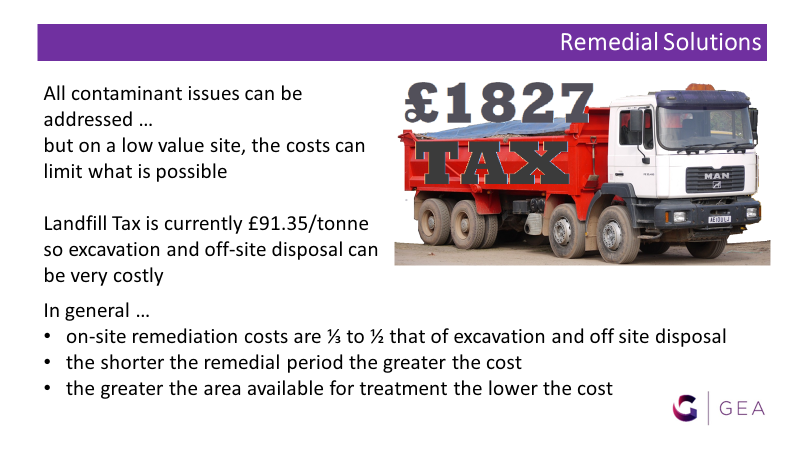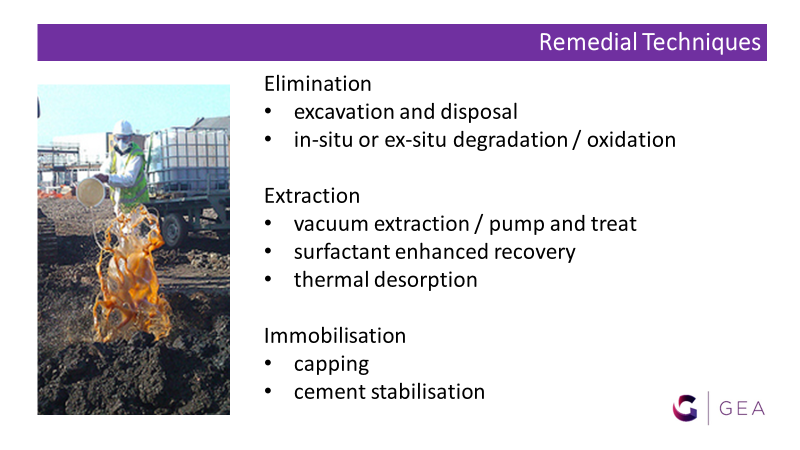 The Geological Society of London's Hydrogeology of the Superficial Deposits Conference – May 2019
A look at anthropogenic influence on groundwater and contaminant flow through superficial deposits. This covers three case studies exploring barriers, preferential pathways and hydraulic containment.