Wyvil Road, Vauxhall, London SW8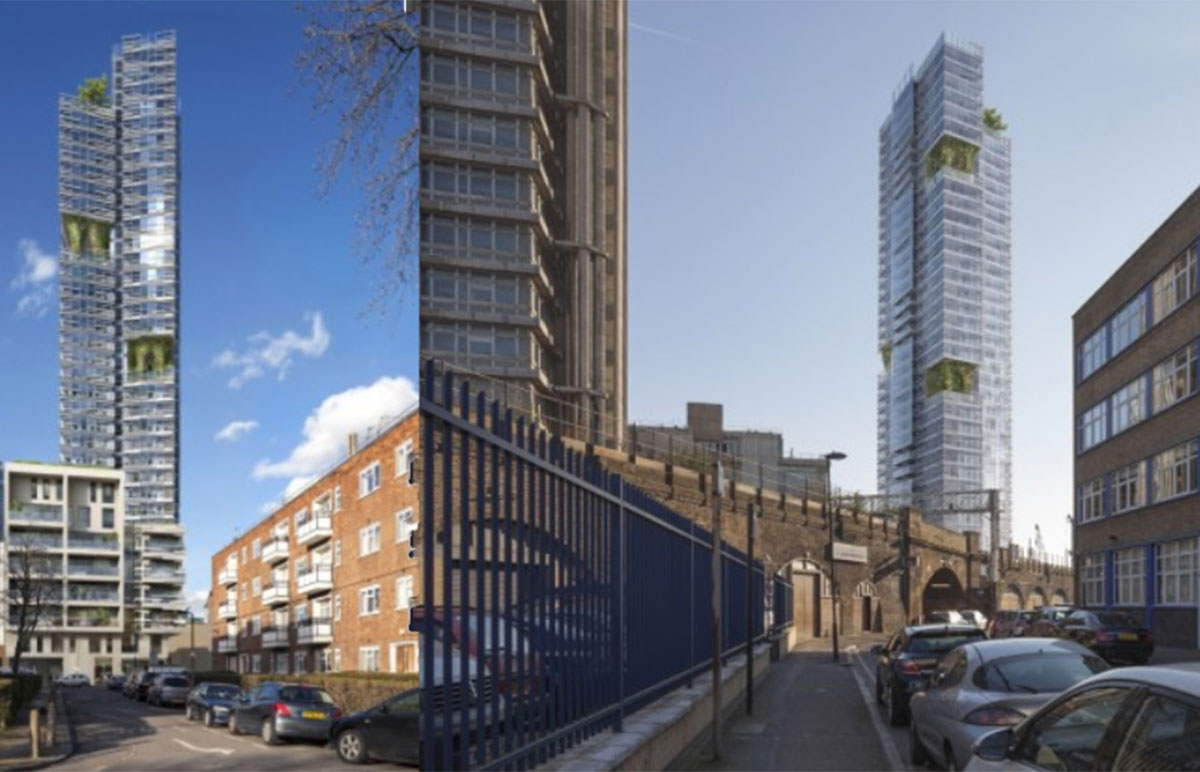 The proposed development for this site comprised the demolition of the existing buildings and the subsequent construction of a 36-storey residential tower, standing at around 120 m high, with two commercial podium buildings of between five storeys and eight storeys. The entire development is to be constructed over a partial single level and partial double level basement, extending to a maximum depth of 8.00 m.



The intrusive investigation was carried out over two-phases. The first phase comprised the drilling of six boreholes to depths ranging between 15 m and 66 m using both cable percussion methods and rotary Geobore-S techniques. Demountable rigs were used inside the building, with the deep rotary boreholes advanced in accessible external areas. The first phase of investigation identified the presence of a drift-filled buried hollow (formerly known as scour hollows) below the site. Therefore, a second phase of investigation was carried out, which included the drilling of a further nine boreholes to depths of between 20 m and 55 m using standard cable percussion rigs and a rotary Geobore-S rig. Due to the buildings still being present across the site, temporary demolition works were required to create openings through the walls and roof, in order to provide access and the necessary working areas for the drilling rigs, as shown below. The overall objective of the investigation was to determine the contours of the drift-filled hollow down to the London Clay and also to determine the extent of any disturbance of the underlying geology due to the formation of the feature, down to the chalk at depth. GEA also acted as the geotechnical consultants on the project, providing advice and guidance on the design of a suitable foundation solution and basement retaining walls.